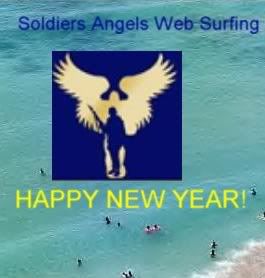 Time for one last Soldiers Angels Web Surfing post in 2010,
a 'surf' of the web for news by, and about,
Soldiers Angels
This was a nice story out of Connecticut about an 'Angel'
Soldiers Angel is operating out of local home
and here's another good article
A former soldier becomes 'angel' to others
Soldiers' Angels Germany
has a post about
Blankets of Hope X 90!
and also a post with the Big news of this past week
Video Story:Christmas with the 101st Airborne in Afghanistan
And that's the end of the Year 'surf', short and sweet.
Thank you, for 'surfing' along with me this past year!
and looking forward to searching the web next year for more stories by or about
Soldiers Angels
Happy New Year!