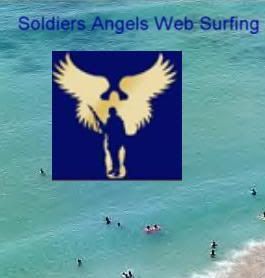 My weekly post of news by, and about, Soldiers Angels in the blogosphere.

There is a wealth of good posts/news this past week:) but before I get started……did you remember that you can Still be Voting for Patti? The teleflora America's Favorite Mom Online contest is continuing, and Now you can be voting for Patti for " America's Most Popular Mom "

So, Angels…won't you please Keep Voting !:)

And Now…..on to this week's Web Surf…………

I came across This blog post There are angels,and then there are Soldiers Angels by a blogging writer,Elen, who mentions Another writer, JoAnn Ross….who came across Soldiers Angels while doing research for a book, and JoAnn blogged about that here.

So, Joann became a Soldiers Angel, and then Elen saw her blog post and adopted a soldier,too!! Yay!!

I ended up exchanging some emails with both Elen and JoAnn, and they both said that many more of their writer friends are checking out Soldiers Angels….so Welcome! to all these new Angels!!

In Other exciting news…….Greta is a radio star

Louisiana Angel Stars on Radio!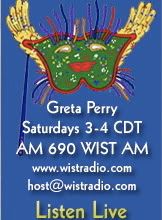 Way to go,Greta!!
On her Louisiana Soldiers Angel blog, Greta gives a
Big Easy Cafe Update
and then posts pictures
Big Easy Cafe Started
Soldiers Angels Texas posted about
Blankets of Hope
and then, Woo Hoo! Blankets for Hope Also got mentioned at
About.com
!!
Tennessee Soldiers Angels VA Team posted about
Morristown Outpatient Clinic Opening
and Nevada Soldiers VA Team posted
Soldiers Angels Visit the Armory
A Soldiers Angel told us about upcoming
Soldiers Angels Events in San Diego
and Soldiers Angels Alabama tells us
Bama Guard Unit to Deploy to Afghanistan
Globally, Nelly at Soldiers Angels Europe blogs
New British Soldiers For Adoption
New Links!
AR Angel Cafe: Soldiers Angels Team Arkansas
and a new link from Shelle Michaels,
Wingtip 2 Wingtip
a place you can find "Soldiers Angels National Communication", and be sure and read about
Heroes Tax Relief Package
Lastly, at This link
Golden Dragons:For the Soldiers and Families of the 1rst Battalion,14th Infantry Regiment Fighting in Iraq
I came across
A Note from LTC Boccardi
and the pertinent part of his note regarding Soldiers Angels said:
"I am astonished by a group called "Soldiers Angels." This organization is unbelievable. It's cared for by great Americans with true character that empathize with our sacrifice. They send me packages and mail that I deliver to our Dragons out on Patrol Bases. It impacts soldiers. I've seen them stop what they are doing, sit on their cots and start reading their cards from a complete stranger that simply says – "Thank You" in their own words. It's because of you and the people of Soldiers' Angels that we endure the unendurable. I will close with a note from a Soldiers' Angels Card – "May No Soldier Go Unloved."
and then saw where Soldiers Angels Germany had already also blogged about it
Honoring Those Who Endure the Unendurable
and she has links at the bottom of that post to two very good posts,from Cassandra at
Villainous Company
,both posts worth checking out.
To end the surf, as always, Life in the Northeast asks us to
Remember…
Thanks for 'surfing' with me, until next time!