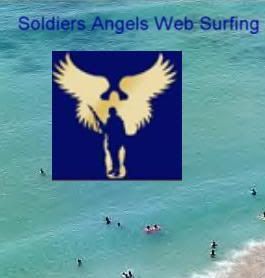 My weekly 'surf' of the web for news by, and about,
Soldiers Angels

Willie at A German-American Friendship Bracelet covers some
Soldiers Angels News and Stories

and also, in case you can't get enough of a 'fix' of Soldiers Angels links from her post and my web surf? has a link to BlogNetNews.com, for more stories by blogging members of Soldiers Angels http://www.blognetnews.com/soldiersangels/

I won't link to all of the posts on that link, but you'll see quite a number of posts from the Ladies of Liberty blog and that's a blog I want to urge you to check out Ladies of Liberty partly because they are featuring a lot of Angels on there....it's always nice, to see the folks who are member Angels :) and they're also featuring the LOL servicemembers who are being supported by the Ladies of Liberty

For more news about Soldiers Angels? How about this story?
Wounded Soldiers And Veterans Get Assist From WWE®

Way to go, Oklahoma City Soldiers Angels! and WWE !



This....is just way cool, I think. The author of this blog and her family have adopted a soldier through Soldiers Angels, and getting the care packages together prompted some memories of his WW II deployment in Occupied Japan from an Uncle.

She blogs it here The Connecting Threads of War


Two things I wanted to highlight, from Soldiers Angels Texas....the first is a video Welcoming Troops at DFW Airport



and secondly, National Guard Troops in Iowa Need Angel Help


Lastly, I wanted to share a post from Soldiers Angels Germany

From the Soldiers' Angels mailbox

because it's a Thank You from the parent of a Fallen Hero to the Team at Soldiers Angels that I'm honored to be a part of The Living Legends Team


That's the 'surf' for this past week!