Way back on Jan.11, my friend at
Little Drops...Into the Pool of Life
had a post in which she 'tagged' me with two 'awards' as part of a meme.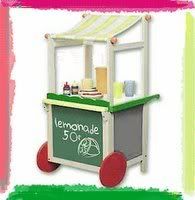 It's taken me until now to respond to her post. I'm Not going to 'tag' anyone further myself, I found out very early in my blogging that it's about like when I used to have Tupperware parties,LOL......hardly anyone ever 'shows up'!
But her post Did start me thinking about blessings that have come my way because of blogging.....and ,for me, one of the Main blessings is the People you get to meet and know along the way.
I first started blogging (on the now-defunct AOL Journals) back in March of 2006....and I had no idea way back then of how much blogging would add to my life, or how much the wonderful people I would get to know (and, in some cases, meet in person:) would enrich my life.
While I'm not actually going to participate in the 'meme' from my friend's post? I did feel like it would be a good stepping off point to list some blog links to some of the bloggers that I have found to be 'blessings' along the way.
First of all, this is a friend of my mother's who also became an online friend of mine, and actually, is what I should call my 'blog-mother', in that her blogging first inspired me to try my Own hand at blogging. Thank you, Terry!
Terry's Timeout
JP at
Milblogging.com
and Sean from
Doc in the Box
both encouraged me a great deal early on in my blogging (and I've actually Met both of them in person, who knew That would happen way back when? :) Thanks,guys!
-------------------------------------------------------------
The now-defunct AOL 'Journaling' community introduced me to some really fine folks, some of whom have carried on their blogging here on Blogger, and I'm still blessed with friendship and encouragement from them.
Leslie at
Quiet Consecration
Robin at
Random Threads
(met Her in person,too:)
Laini and Mark at
It's a Reel Thing
Guido at
Atlantic Lines
and
Fury's Fiancee
----------------------------
Chris at
Right-Wing & Right-Minded
started the 'Wednesday Hero" posts and graciously allowed me to be a part of that blogroll,
which later led to my being asked to cross-post my 'Soldiers Angels Web Surfing' on
Hooah Wife and Friends
and getting to know Chris, Greta, and Silke has also been another great blessing in my life!
------------------------------------
Lastly, they might be family.......but my sister and brother-in-law over at
A Red Thread to China
have also been supportive and encouraging to me as I found my 'voice' as a blogger....and it's also been a great joy for me, to follow Their story, of their adoption journey and their lives now as Charlotte's parents.
well, that's a short list of some of the fellow bloggers I've found to be blessings,
and Thank You
KY Woman

for tagging me in your post (even if I didn't really participate 'correctly:)
and for reminding me of some of the blessings (like You) that have come to me because of blogging.