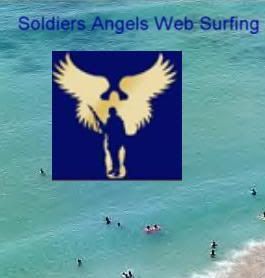 My weekly (except I missed last week, apologies…I just ran out of time) of news by, and about,
Soldiers Angels
There are Tons of great posts to pass on! I wanted to start out with, Woo Hoo:) a mention of Soldiers Angels in the
National Review Online
Thank you, Myrna Blyth!
Soldiers Angels Louisiana
has two good posts worth checking out
Ponchatoula WWII gets medals now
Thailand welcomes Louisiana National Guard
and
Soldiers Angels of Alabama
passes on that
Guard unit due in Cullman for homecoming
Welcome Home! to them on Thursday!
Nice video and story from KMBC TV in Kansas
Soldiers Thank Students For Care Packages
and, you just never know where you'll find a mention of Soldiers Angels. Check this out, in
The Nantucket Independent Newspaper
Keeping It in Perspective
Very good read!
You can read in
Veterans Today
about the
Soldiers Angels Ladies of Liberty
A 'new-to-me' Angel posts on
War on Terror News
Soldiers Angels Founder is 'America's Favorite Mom'
And this is another 'new-to-me' Angel, who is actually in my 'neck of the woods'
Life with the Wheeler Family
and is doing some great stuff! plus also just another good read We've briefly chatted online, hoping to someday meet her in person!
Ros at
News Blaze
links to a post from
Soldiers Angels Germany
Having a bad day?
and also posts
The Hellraisers send a Soldier's Angel Beanie Babies
Soldiers Angels Network
reminds us that there are soldiers needing adoption!
Volunteering is American; Soldiers' Angels Needs You to Adopt a Hero
and an actor-blogger at
Unscripted
posts about
Volunteers of America
She's just become an 'Angel', stop by and check her out :)
Soldiers Angels Texas
blogs about the
Texas Fallen Soldiers Project
and also writes
It's a Bird! It's a Plane! No- It's a Soldiers' Angels Billboard - in TEXAS
(and here's a pic, of said billboard )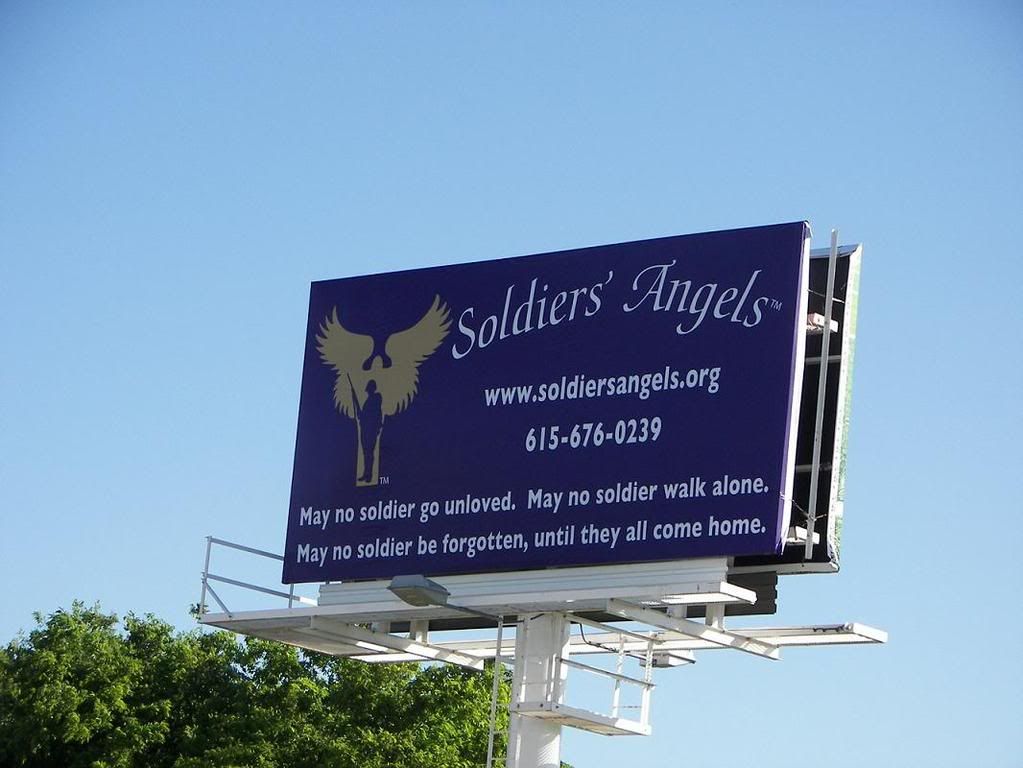 With Memorial Day coming up,
View From the 8th Floor
blogs about what she will (and won't) be doing
Memorial Day Weekend
and
Soldiers Angels Network
reminds us of the
National Moment of Remembrance
Life in the Northeast
(blogging in a different location now) Always posts for us to
Remember…
That's the 'surf' for this past week, of news by, and about,
Soldiers Angels
Hope you enjoy!