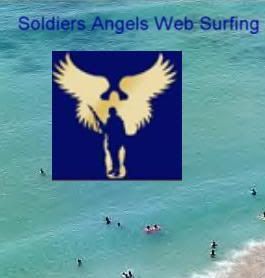 My weekly surf of the web for news by, and about Soldiers Angels

Short 'surf' this week, the family and I are preparing to go to northern Virginia as volunteers,through Soldiers Angels, on the last day of the Run for the Fallen

There was an important FYI from the inestimable Shelle Michaels, about a new position she has taken. Stop by and wish her well, and nice to know that she'll still be volunteering with Soldiers Angels!

Soldiers Angels Wounded Warrior Support checks in with some
Lighthearted Fun

MS Soldiers' Angels/MS Soldiers' Angels VA Team passes on the word about the Coming Home Project in September.

Soldiers Angels of Alabama tells us Bama Soldier is 'Marine of the Year'


and Soldiers Angels Texas posts a video
Calling All Angels...This is Worth Watching, Grab a Tissue

Remember, you don't have to wait for my weekly 'surf' for the latest Soldiers Angels news....you can check out
BlogNetNews.com/Soldiers Angels anytime, for the latest posts about Soldiers Angels!

That's the surf!