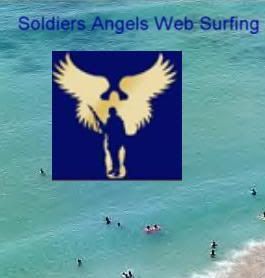 My weekly surf of the web for news by, and about
Soldiers Angels
Short 'surf' this week, of course the big Soldiers Angels news around the web right now is the
Project Valour-IT Fundraiser
While there are abundant blog posts about the fundraiser, I wanted to pass on the link to Soldiers Angels New York
here
, it links to a great comic strip:)
and you can keep apprised of the daily total donations at the
Valour-IT blog
For other news,
View From the 8th Floor
had a post up about the
2008 Soldiers Angels Benefit Gala
and Shelle has a great pic posted on
Wingtip 2 Wingtip
from the same.
Lastly, read this
Thanks from a Hero
for why Angels do what we Do.
That's the surf!
(as always, crossposted on
Hooah Wife and Friends
where they let me hang out sometimes :)